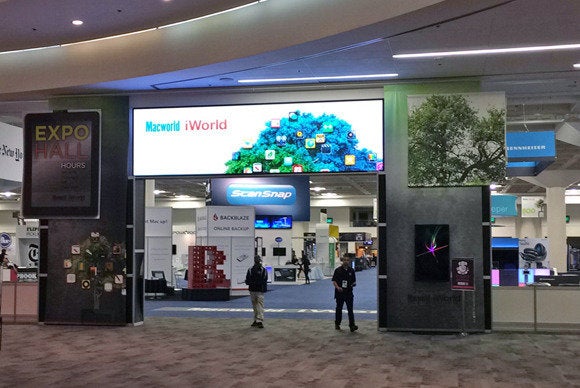 Macworld/iWorld 2014 in pictures
Macworld|iWorld is a three day event. Macworld magazine (owned by the same company that runs the expo show and conference), could only manage to post less than 20 pictures of the show.
The picture above (slide #2) is representative of the show and the coverage. The caption is, "Taken one hour before the show floor opened to the general public. As the minutes tick away, hundreds of people gather at the entrance."
AND YOU DIDN'T TAKE THE PICTURE OF THE "hundreds of people" FOR WHAT REASON?
Note also that Macworld the magazine can't even get the name of Macworld|iWorld correct.
Slide #7: "The company made its debut with a small, non-descript booth at last year's Macworld/iWorld. A lot has changed in a year." Look at that picture. It seems like it now just a larger but still non-descript booth.
Slide #10: A windows manufacturer. No, not as in Personal Computers. As in real life windows for your home. WHY!? Why are they at the show? Why has not one single member of the circle jerking Mac Media gone up to them and asked that very simple question?